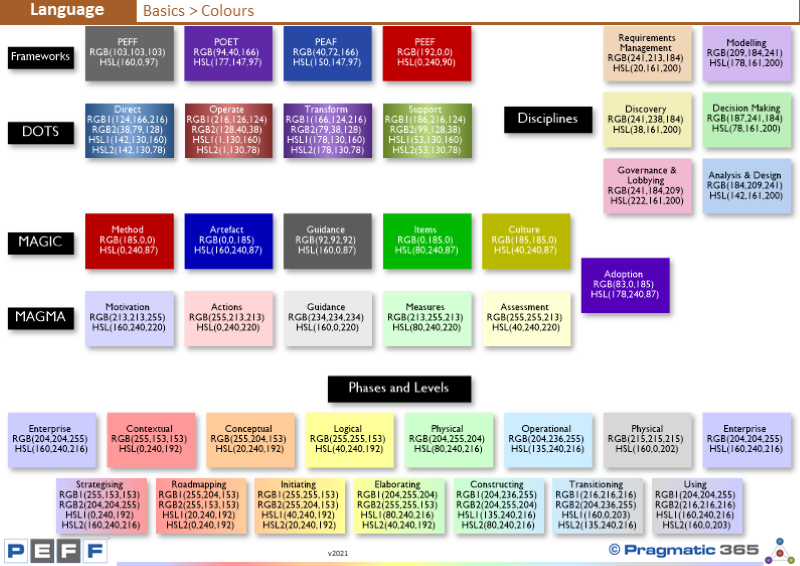 Here we detail Pragmatic's use of colour. Colour is not used to make think look pretty.
Pragmatic uses colour to aid peoples understanding as colour is an excellent way for the mind to quickly take in and relate information.
Some people like to see colour (information) others see it as extraneous and creating more confusion that clarity. Others like colour but just not like Pragmatic's choice of colour and would change them in certain ways, such as making them more muted, or only using colour to represent the type of thing – e.g. instead of using the 40 colours shown here, use one colour for each set of colours.