https://pragmatic365.org/display-show.asp?ComponentNo=000325
What is your burning desire? Do you annoy people by asking questions? Do people tell you how to do things or do they tell you why? https://pragmatic365.org/display-show.asp?ComponentNo=000325 FREE EA Training at www.PEAF.com/Training FREE EA Books at www.PEAF.com/Books #PEAF #PragmaticEA #EntArch #enterprisearchitecture #BizArch #Change #Innovation #BusinessModel #CEO #Strategy #TOGAF #ITgovernance #agileculture #agile #agileleadership #agilemethodology #itstrategy #ceos
Why is the most important question. https://pragmatic365.org/display-show.asp?ComponentNo=000325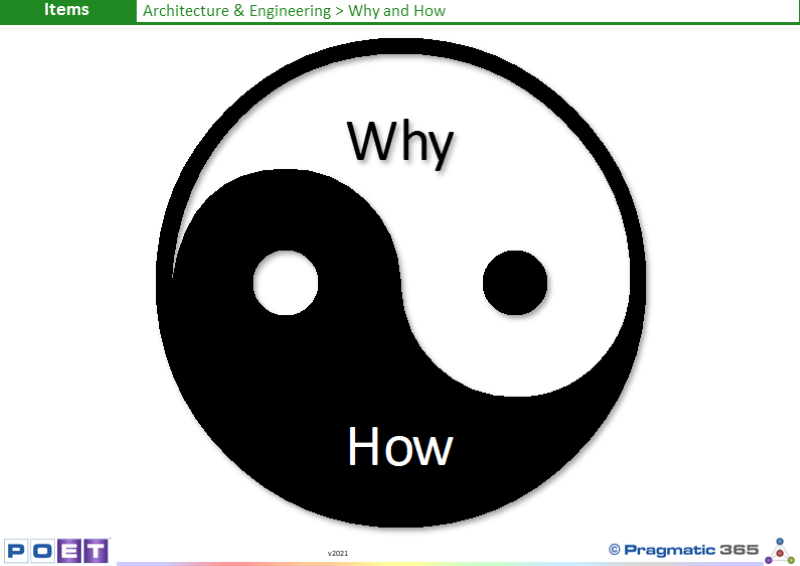 I remember being a small boy growing up in 1970's England - Pele, Rivelino and Zico dancing in colour on my black and white TV - the long hot summer of '76 - David Bowie telling us that "We could be Heroes" - Adidas SL76 trainers - accidentally shooting my friend in the head with an airgun - Space Hoppers - my first kiss! Everything seemed new. Everything seemed exciting. I had the feeling of limitless possibilities that always come with youth and the belief that I could achieve anything. I also remember that I had an innate desire to understand things. That burning desire took me in two different directions and both of those directions were driven by questions… HOW and WHY.
| | |
| --- | --- |
| Keypoint | Adopt this component by... |
| Why is the most important question. | Enterprise Architect: Always ask WHY? (At least 5 times.) |
Questions to ponder...
What is your burning desire?
Do you annoy people by asking questions?
Do people tell you how to do things or do they tell you why?