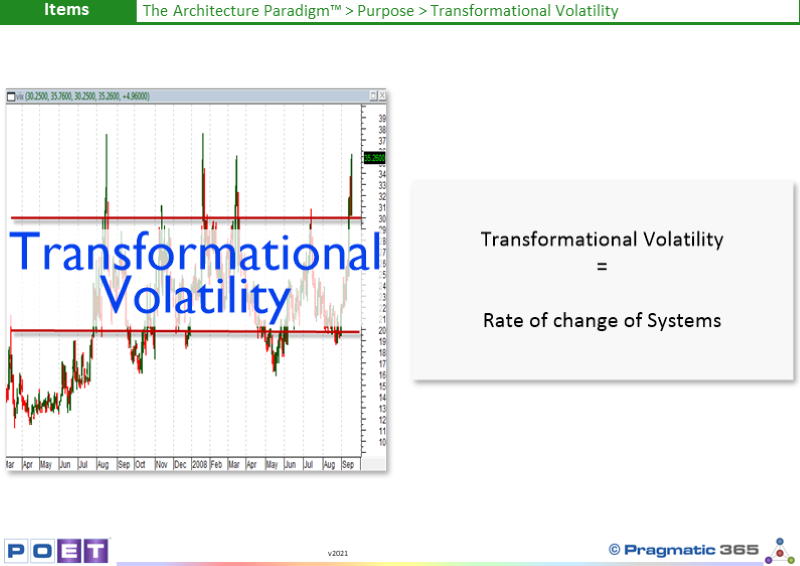 All things have a level of Transformational Volatility.
Transformational Volatility merely refers to how often the "thing" changes - its rate of change.
Enterprises exist in a never ending turbulent sea of change, caused by internal forces and the volatility of the ever changing external context of customers, competitors, legislation, the global economy etc, and of course technology.