https://pragmatic365.org/display-show.asp?ComponentNo=000490
How many times will you read this book? How will you read this book? From cover to cover? Dipping into sections on as needed basis? Following the approach shown above? Will you go on a training course? https://pragmatic365.org/display-show.asp?ComponentNo=000490 FREE EA Training at www.PEAF.com/Training FREE EA Books at www.PEAF.com/Books #PEAF #PragmaticEA #EntArch #enterprisearchitecture #BizArch #Change #Innovation #BusinessModel #CEO #Strategy #TOGAF #ITgovernance #agileculture #agile #agileleadership #agilemethodology #itstrategy #ceos
To understand the whole, you first must understand the whole. https://pragmatic365.org/display-show.asp?ComponentNo=000490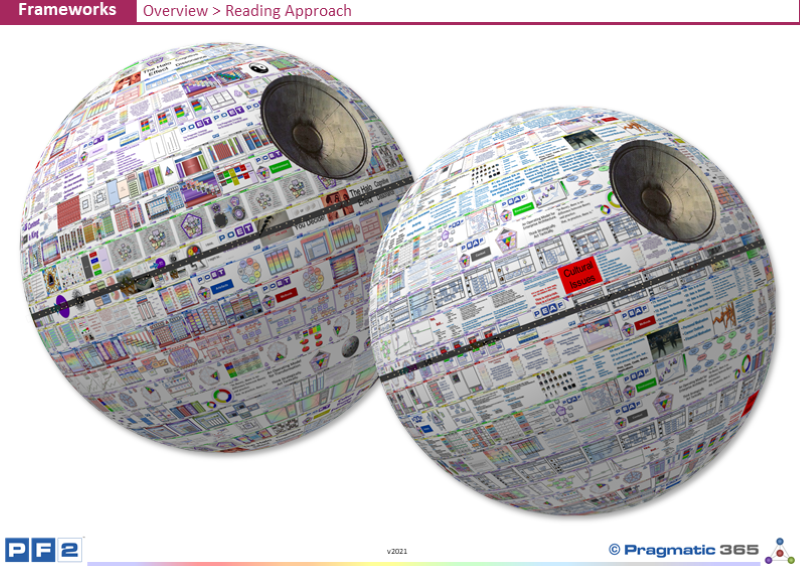 In common with all Frameworks and Ontologies there are many good places to start, but no single "right place". Most things are connected and related to other things in some way and many dependencies exist whereby to understand one thing you need to have first understood a previous thing, but this thing may also require something previous to have been understood. After a while, circular dependencies become commonplace. To understand it all, you need to have first understood it all!
| | |
| --- | --- |
| Keypoint | Adopt this component by... |
| To understand the whole, you first must understand the whole. | EA Project Team: Repeat training and reading to fully understand the Frameworks and how to adopt them. |
Questions to ponder...
How many times will you read this book?
How will you read this book? From cover to cover? Dipping into sections on as needed basis?
Following the approach shown above?
Will you go on a training course?