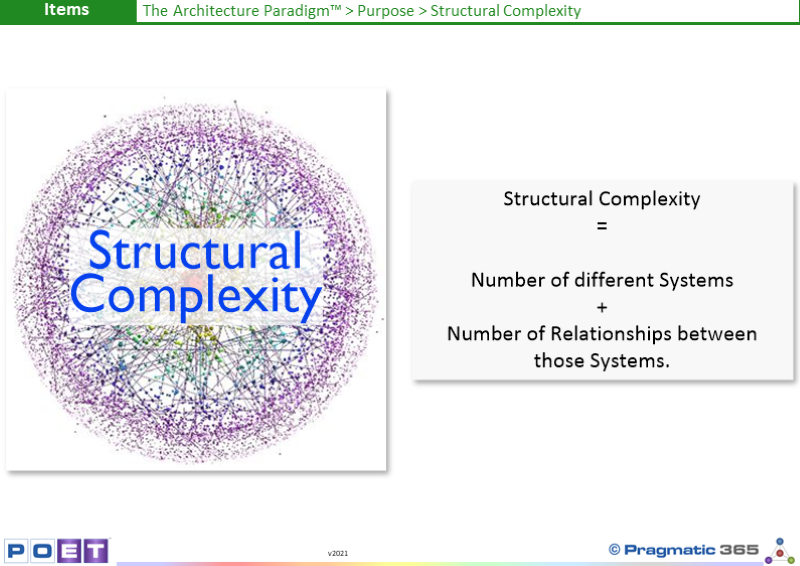 All things have a level of Structural Complexity
Structural Complexity is not the same as size or quantity but can be related. Structural Complexity is more a function of the number of different things and the number of relationships between them.
For example, a typical car park might contain 500 parts (cars) but the car park has low complexity because a) they are all cars - things of the same type and b) the only relationships that exist between them are from each car to its immediate neighbour or from each car to a map.